Solutions Metrix is a team of exceptionally talented and committed individuals. We are proud of the product that we offer. We are relentlessly focused on our clients' needs and constantly working towards noticeable improvement and bold innovations.
Besides working for a rapidly growing company with a devoted team, Solutions Metrix offers many perks such as a competitive salary, full health benefits, flexible schedules, and professional development through training opportunities. We believe that great teamwork comes from healthy relationships. We are happy to organize fun social activities to get to know your teammates.
We work with diligence and loyalty while supporting each other. As a team of dedicated professionals, we are always on the lookout for new talent to get involved with us. If you would like to learn more about our career opportunities, get in touch with us! We look forward to hearing from you!
What our employees are saying
Solutions Metrix hired me based on my POTENTIAL and core values and has really allowed me to prove myself while offering all the tools I needed to thrive in my position.
Solutions Metrix provides great career opportunities, meaningful challenges, a flexible work schedule, incredible team collaborations and takes the time to celebrate our successes as a team.
Solutions Metrix takes at heart the pleasure and the well being of it's employees. Our personal and professional successes are acknowledged and celebrated.
Solutions Metrix taught me to collaborate with people and not only work with them.
Along with the key role and responsibilities, there is a significant scope of growing technical skills and certification. This is a great place to learn and grow.
At Solutions Metrix, we take pride in communicating our values and ensuring that every employee embodies them.
Agile

We understand and adapt to the customers continuously evolving needs.
Success-Driven

We are results oriented with a constant focus on customer wow.
Team Spirit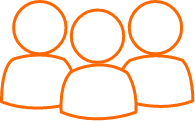 We believe in achieving success through teamwork and collaboration.
Open and Honest

We appreciate and encourage openness and transparency even in difficult situations. You will always find an open ear at Solutions Metrix.
Mentorship-Oriented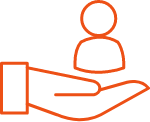 Every employee has an assigned mentor to ensure success in their role
Continued learning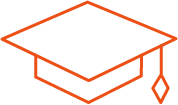 We encourage and support our team to continuously invest in themselves to grow personally and professionally.