Bring you business to the next level with masterful marketing strategies
The difference between a good B2B marketer and a great one resides in the ability to understand the big picture of reaching your target buyers.
Things get even more complicated if you have limited resources. You must think twice and make the right choice to get the best results for your company's growth.
Even the best route can be littered with landmines and derail the most creative plans. Here are six solutions and actionable ideas to sidestep these common landmines.
Clean Up Your Contact Database
Bad data means bad decisions, money wasted on misaddressed communications, and very likely, annoyed customers. Worst of all, you risk losing business opportunities.
To maintain the accuracy of your prospects' data, make sure you: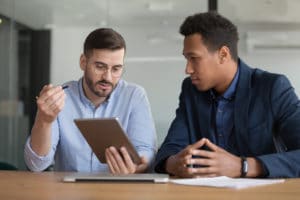 Smooth the Handoff to Sales
When you have a new lead in your system, you must determine if they're sales-ready. For successful lead scoring, you'll have to set proper qualification criteria in advance with your sales team. This process might be difficult mainly because sales and marketing don't always share a common view of the customer.
For an effective scoring model, you must collect insights from the buyer's behaviour during the whole buyer journey. Ideally, your marketing automation system should connect seamlessly to your CRM system so that both sales and marketing can have real-time access to customer data along the way.
Marketing automation platforms, such as Sugar Market, leverage AI-powered predictive scoring to help marketers easily qualify leads and send them to sales, without the hassle of building and maintaining a traditional lead scoring model.
Strike A Balance Between Inbound and Outbound Tactics
The web is among the top three resources B2B buyers turn to for answers when confronted with business problems, along with industry analysts and peers.
This means inbound marketing techniques—blogs, content marketing, keyword analysis, search engine optimized websites, social media, and the all-important landing page—have become essential in capturing that interest and kicking off a business relationship. By offering valuable content, you help your prospects think about how to improve their business. It's a great tool to pull the prospect through the marketing funnel and then instrument every step of their journey.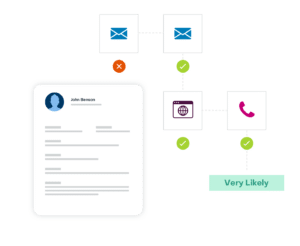 However, limiting yourself to waiting for prospects to find you means leaving business opportunities on the table. Outbound marketing communications are as essential as inbound to reach your company's revenue targets. Cold calling is indeed outdated for today's internet era, but new tools integrated with your CRM solution are a great opportunity to send people to your website.
Map Your Content to Your Customer's Buying Journey
Informative content is the essential tool to attract new prospects and help them move along the buying journey. But don't put practice ahead of planning! You must have a strong content strategy based on targeting and analytics:
Avoid Lead Leakage
Only a fraction of campaign inquiries qualifies on the spot. The rest need to be nurtured until they are ready to take up valuable sales time.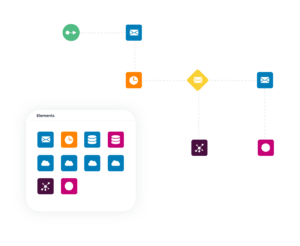 Marketing automation tools, like Sugar Market, assist marketers in qualifying those leads. Here are some best practices that can significantly improve lead nurturing programs:
Plan for Measurement
B2B marketing is complex, with multiple parties in the buying circle and long sales cycles requiring multi-touch, multi-channel messaging. Marketers need to keep track of each touch while analyzing the effectiveness by channel and by account.
With this kind of complexity, measuring is a priority when executing marketing campaigns. Make sure the metrics tracked are relevant to the business as a whole.
Sugar Market can help you measure marketing success and find out what's working and what isn't with Advanced Analytics, a powerful BI-grade reporting module.
Closing Thoughts
Mastering your marketing strategy is all about staying in touch and engaging prospects to deepen the relationship and increase the chance of converting them to customers.
If you would like to learn more about creating a killer marketing strategy, we highly recommend these resources:
*Article originally taken from SugarCRM*