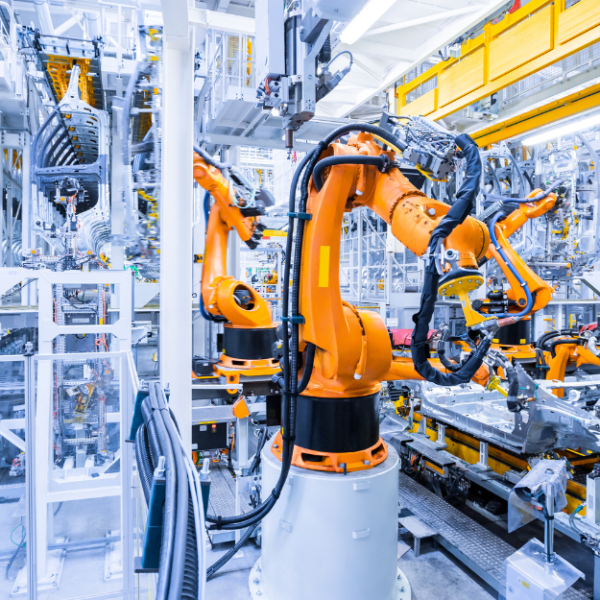 Transform Your Manufacturing Business With Microsoft Power Platform
The Power Platform is Microsoft's answer to complex business solutions. It empowers developers and decision makers to use cutting-edge self-made software to identify and solve pain points and drive innovation in the manufacturing industry. Power Platform essentially connects those disparate and traditionally unrelated parts like customer engagement and production into one cohesive unit.
Here are the topics that will be covered in this eBook:
Transforming Your Manufacturing Business With Microsoft Power Platform
What is the Microsoft Power Platform?
Power Platform in Manufacturing
Transforming Your Workforce
Engaging With Customers in New Ways
Creating More Resilient Supply Chains
Solving Manufacturing Industry Challenges With Microsoft Power Platform
What can Solutions Metrix do for the Manufacturing business
More than ever, manufacturing industries make a great case for CRM use. They sell through various sales channels that require a powerful CRM that will provide best practices with a client-specific approach for important business functions like sales and customer services. Manufacturers can use CRM to solve complex business problems, to transform their business with powerful data analytics and AI.
CLIENTS WE'VE WORKED WITH




Why CRM is important in Manufacturing Industry

In an era of data-driven decisions and empowerment, Microsoft Power Platform is here to change the manufacturing landscape from paperwork and legacy systems to intelligent apps and cloud-based AI. Check out our webinar to learn more about the topics below:
Practical applications of Artificial Intelligence in manufacturing industry.
Maximizing automation of the manufacturing process.
Optimization of production lines.
Efficient customer journey tracking.
How manufacturers can leverage the Power Platform App.
Automation and Optimization of HR processes.
How Solutions Metrix can help you get there
Review and assessment of your business objectives
Quick assessment of your potential ROI
Personalized demo of CRM platforms
Delivery of an action plan
Presentation of a typical CRM platform implementation plan